Change to Housing Color
Santa Cruz— On July 6, 2022, Overbeck Machine Tools will start shipping LT-1BR and LT-2AR Speed Lathe models with a new housing color. See the photo below. The change is based on the World supply shortage that is currently challenging many manufacturers. In our case, our new color will be a lighter shade of the Hamertone Blue that we have historically used. Of note, the new color is the same color we used more than 15 years ago. You could say what is old is new again!
If you study the picture below, the old color is on the Right, and the new color is on the Left. If you survey older Twister machines in your facility, you may find older machines with the lighter Hamertome blue color.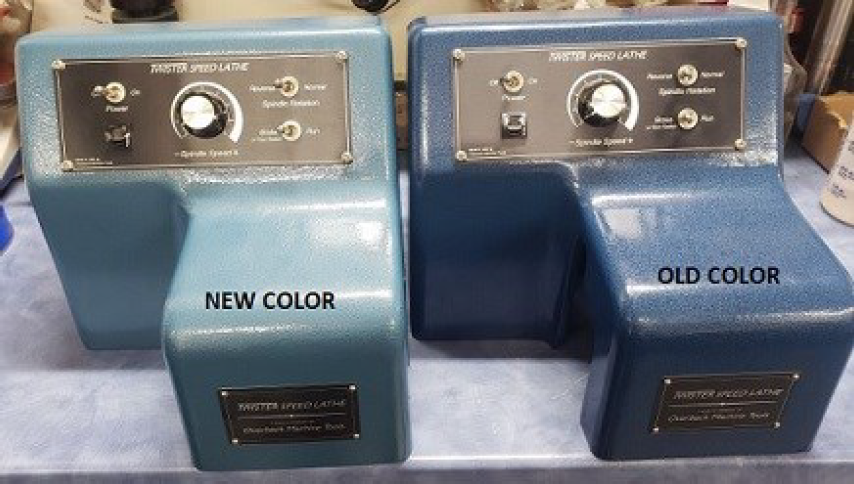 Founded in 1989, Overbeck Machine Tools is the worldwide leader in Speed Lathe / Polishing Lathe products used in various industries.